EVENTS CALENDAR
THE SEVEN COMMITMENTS OF A RENEGADE PASTOR™
1- I WILL FOLLOW MY LORD: Am I valuing my relationship with God above all other relationships? Matt. 6:33; Mark 8:34; Phil. 1:21-24
2- I WILL LOVE MY FAMILY: Am I sacrificing my family on the altar of ministry? Matt. 19:4-6; Eph. 5:25-33; Eph. 6:4
3- I WILL FULFILL MY CALLING: Am I using my gifts and abilities to become all that God has called me to be? 1 Tim. 3:1-7; 1 Pet. 5:1-4
4- I WILL MANAGE MY TIME: Am I in control of my most limited commodity? Ps. 39:4-5; Eph. 5:15-17
5- I WILL SHEPHERD MY FLOCK: Am I effectively leading, feeding and protecting the sheep under my care? Acts 20:28; 1 Pet. 5:2-4
6- I WILL MAXIMIZE MY CHURCH: Am I doing everything I can to lead my church for maximum impact? Matt. 10:16; Acts 2:42-47; 1 Cor. 3:7-8
7- I WILL EXPAND GOD'S KINGDOM: Am I leading my church to reach its full redemptive potential? Matt. 28:18-20; Luke 10:2; 2 Tim. 4:5

LATEST BLOG POSTS
Leaders Are Not Afraid

on October 18, 2020 at 3:00 am

"Don't be afraid, for I am with you. Don't be discouraged, for I am your God. I will strengthen you and help you. I will hold you up with my victorious right hand." –Isaiah 41:10 (NLT) The post Leaders Are Not Afraid appeared first on Church Leader Insights.

John Wycliffe On the Importance of Living Humbly

on October 17, 2020 at 3:00 am

"The higher the hill, the stronger the wind: so the loftier the life, the stronger the enemy's temptations." — John Wycliffe, Bible Translator and Morning Star of the Reformation (c. 1330 – December 31, 1384) Wycliffe was an English professor, priest, and reformer. He is credited for being the first to translate the entire Bible into the English language. He ... Read More The post John Wycliffe On the Importance of Living Humbly appeared first on Church Leader Insights.

Two Easy Ways to Get More Sleep

on October 14, 2020 at 3:00 am

Sometimes it is hard to put down what we are doing and turn out the light. We are all guilty of what sleep scientists call bedtime procrastination. That is, we don't go to bed when we know we should because there is always one more thing to do—one more email to send, one more chapter to read, one more episode ... Read More The post Two Easy Ways to Get More Sleep appeared first on Church Leader Insights.

As a Renegade Pastor, you have access to a library of FREE reports from Nelson that celebrate church growth champions!
Take note of these important dates in the history of church growth. Then access your hub to read more about their contribution to ministry today!
Not yet a member?
---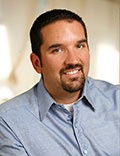 "God has called you to more than mediocrity . . . Average is where the enemy wants you to live, because it's the precursor of ineffectiveness — but average is exactly what God is calling you to abandon."
For Just $99 per month, you can join this exclusive monthly coaching network from pastor, author and coach Nelson Searcy that will equip you to abandon average in your life and ministry!
If you are like the majority of pastors, your years of ministry have decreased your passion and increased your frustration. In the midst of life's chaos and the pressures of leading church week after week, "average" may have become your new standard.
But you are called to so much more!

---
Join Nelson Searcy on a mission to abandon average and reclaim a life of impact and excellence. Are you ready to go Renegade?

Join for just $99 per month & IMMEDIATELY Receive $895.45 of FREE Resources!
---
Join Nelson Searcy's Coaching Network for just $99 per month!
What Members Are Saying About Our Coaching Networks
---
Meet Dr. Nelson Searcy
Nelson Searcy is an experienced church growth strategist, pastor, church planter and coach, serving in ministry for more than 25 years and consulting with churches around the world.
As founder of Church Leader Insights and the Renegade Pastors Network, he has personally trained more than 50,000 church leaders in over 45 denominations through live events, seminars and monthly coaching, helping them break common growth barriers like 125, 250, 500, 1000 and beyond, all while maintaining personal life and ministry balance. For more accelerated growth, pastors also participate in Nelson's systems-based Gold, Platinum and Titanium coaching networks.
Nelson is also the Founding and Lead Pastor of The Journey Church, with locations across New York City and in Boca Raton, FL. Nelson and his church routinely appear on lists such as "The 50 Most Influential Churches" and "The 25 Most Innovative Leaders." He is the author of over 85 church growth resources and 17+ books, including The Renegade Pastor: Abandoning Average in Your Life, Ministry and The Difference Maker: Using Your Everyday Life for Eternal Impact, and The New You: A Guide to Better Physical, Mental, Emotional, and Spiritual Wellness.
Nelson is the recipient of the prestigious Donald A. McGavran Award for Outstanding Leadership in Great Commission Research. His continued mission is to help church leaders around the world cooperate with God in creating healthy, thriving churches. He divides his time between NYC and South Florida. He and his wife, Kelley, have one son, Alexander.
As Seen In