Limited Seats - Will Sell Out - Only
50
2
Spots Left!
Last Chance to Register Before Event Fills up — Grow and Lead a Healthy Staff for Greater Effectiveness!
Join Nelson Searcy in Orlando for the Revised & Expanded One-Day Staffing Workshop, Thursday, October 17 — Hurry, Event Will Sell Out!
Pastor Nelson invites you to join him for a one-time-only live event that will be packed with practical content to address all your staffing challenges!
CLICK HERE TO REGISTER NOW
SAVE $390.00!
There is no single issue that keeps church leaders awake at night more often than staffing!
Do you desire to lead a great staff, to reach your church's full kingdom potential and bring glory to God? Of course, we all do... but trying to navigate choppy and uncertain staffing issues (like recruiting, hiring, managing and "de-hiring" staff members) can leave even the most passionate and visionary leaders feeling stressed, drained and disillusioned.
Join Nelson Searcy LIVE in Orlando for The Staffing Workshop. In this full day event, Nelson will teach you all about recruiting, hiring, managing and "de-hiring," based on years of reading, consultation and real-world experience (including 18 months of intense study and research).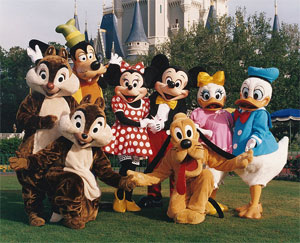 Join Nelson at Disney World to Learn How to Lead and Grow an Effective Staff
You Will Learn:
How to overcome your next growth barrier through effective staffing
How to prevent 90% of staff problems before they start (hint: its in the hiring process!)
How to know when its time to hire your next staff person
How to know when it's a volunteer position versus a paid position
The two methods to get people to apply for an open position
The critical first action you must take before you hire (and it has nothing to do with the person being interviewed)
Why you should never interview only one person at a time
The A-B-R principle of effective staffing
The three C's of effective hiring
The three key personality tests in hiring
The three 'rules of 3' in effective hiring
The three 'calls' that every staff member must have
How to measure the commitment level of every staff member . . . every day.
The three ways you can manage people (and which one is right for you)
How to know which of the NINE different ways your staff person likes to be paid (money is only one of them)
How to develop an effective bonus structure
How to gain solid agreements from your staff before they begin (agreements prevent disagreements)
When and how to have a 'crucial conversation'
How to handle a resignation (even one for 'moral reasons')
How to de-hire someone so they resign on their own (that is, without you having to fire them)
The six step firing process (you just might need it)
Why being on a church staff is the highest calling anyone can answer
And so MUCH more!
CLICK HERE TO REGISTER NOW
AND SAVE $390.00 AS A RENEGADE PASTOR!
EARLY BIRD BONUSES
Get these best-selling leadership resources sent to you immediately upon registration:
Planning & Leading Effective Meetings by Kerrick Thomas
$299.95 value - Yours FREE with Registration
2-hr seminar: Accomplish more in less time through the power of meetings — use them to lead, motivate and grow your staff! Learn how to maximize the 12 types of meetings in your new leadership toolbox.
---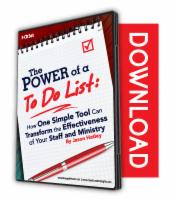 The Power of a To Do List by Jason Hatley
$299.95 value - Yours FREE with Registration
3-hr seminar: Being busy isn't a bad thing — when you have the right tool! The secret to "getting it all done" is the simple yet powerful to-do list — use it to transform the effectiveness of your staff and ministry!
---

JOIN YOUR FELLOW SENIOR PASTORS AT DISNEY WORLD!
Extend Your Stay - Come Early, Stay Later and Bring a Guest!
You owe it to yourself, your family and the future of your church to be at Walt Disney World on October 17 for this exclusive event.
Staffing Workshop
Location:
Walt Disney World
Orlando, FL
Special Hotel Rates Available -
Date:
October 17th
9:00am – 4:00pm