Reformation Week Renegade Pastors Giveaway — FREE Downloads for You ($79.95 value)!
FREE DOWNLOADS: Celebrate the 503rd Anniversary of the Reformation with a FREE Martin Luther Report + Extensive Articles Collection from Nelson Searcy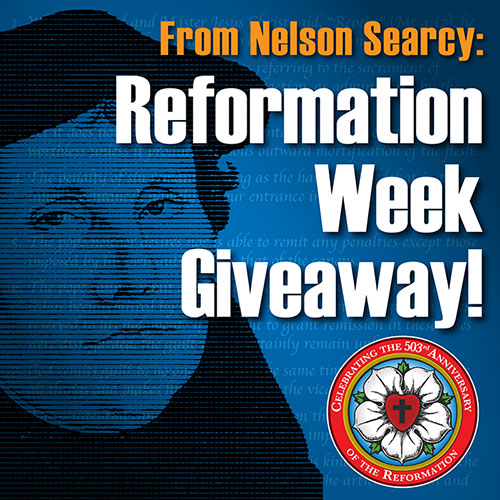 "I cannot and will not recant anything, for to go against conscience is neither right nor safe. Here I stand, I can do no other, so help me God. Amen."
— Martin Luther, defending his writings in front of Emperor Charles V, in April 1521
This week we celebrate the 503rd Anniversary of the Reformation — on October 31, 1517, Martin Luther posted his 95 Theses on the door of the church in Wittenberg, Germany. These were the differences Luther found between the Roman Catholic Church and the Bible. His refusal to recant these views would lead to him being excommunicated.
To commemorate this event, and remember its impact in launching the Protestant Reformation, your coach and lead Renegade Pastor Nelson Searcy wants to give you exclusive access to his Martin Luther Church Growth Champions Report and comprehensive Reformation Articles Collection.
Your FREE Church Growth Champions Report PDF ($19.95 value) dives into the details of Luther's life, legacy and influence on our ministry today. Plus, you'll be inspired by dozens of notable quotes from Luther that you can even print and pin up at your desk.
And your FREE Reformation Articles Collection ($59.95 value) is a comprehensive library of articles and books by and about Luther — several by Nelson himself and all hand-picked from Nelson's private collection of Reformation-focused works.
In these documents, you'll find encouraging insights on Martin Luther's life and impact, lessons from the Reformation, recommended books, notable quotes, the five "Solas" you should know and more!
Scroll down to secure your free gifts now — and remember that the Reformation that Luther started over 500 years ago is far from over!
Renegade Pastors, complete this form below by Reformation Day, October 31 to receive your FREE Martin Luther downloads from Nelson Searcy (a $79.95 total value)!