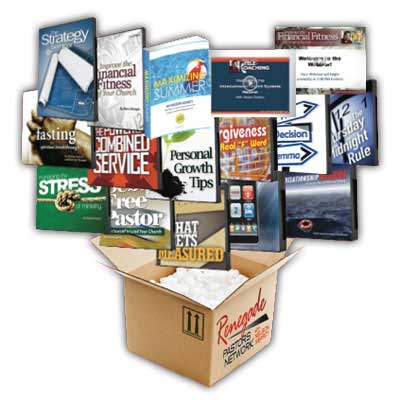 Fast Action Bonus: Get Over $813.20 in Resources - available to you immediately - FREE!
Not Yet a Member of the Renegade Executive & Staff Pastor Coaching Network?
Join TODAY and become a Founding Member of this new coaching experience for just $49 for your first month!
PLUS Get $1,011.20 in free bonuses by joining now
CLICK HERE TO BECOME A FOUNDING MEMBER FOR JUST $49
INTRODUCING THE RENEGADE EXECUTIVE/ASSOCIATE PASTOR COACHING NETWORK!
The Renegade Executive Pastor Network is a brand new coaching experience (just $99 a month after the first month) that Nelson and I have been praying about and planning for several years.
We've created an on-going, relationship-based coaching experience to invest in the most underserved and under-appreciated pastors in our churches – Executive, Associate and Staff Pastors.
And as an Executive, Associate or Staff Pastor – you have no doubt struggled to find opportunities to grow professionally and personally that are specific to your unique role in the church
In the Renegade XP Network - I want to invest in your growth as a leader, pastor, husband/wife and parent. I want to help you find fulfillment in your current role as a 2nd chair leader by helping you develop as a pastor and leader - but also grow in your personal and family life as well.
This Coaching Network is designed specifically to invest in you and focuses on the specific roles, pressures, experiences and opportunities of Executive, Associate and Staff Pastors (small groups, ministry, assimilation, youth, young adults, etc.).
As staff pastors and second chair leaders who are NOT Senior or Worship Pastors – there are very few resources targeted specifically for our professional, person and spiritual growth. And that's the HEART behind this new coaching experience.
The heart of the network will be our Monthly Briefing Call – but as you will see below – there is so much more included!
AND YOU'RE INVITED TO BE A FOUNDING MEMBER FOR JUST $49 A MONTH!
The Mission of the Renegade XP Network is to help you develop as a leader, achieve personal growth, find ministry-life balance, grow your church and accomplish great things for God's Kingdom.
NO SENIOR PASTORS OR WORSHIP PASTORS ALLOWED (just kidding…sort of)
The Renegade Executive/Associate Pastor Network will focus on:
Personal and Professional Growth
Church Health and Growth
Leadership development
Advanced Planning
Healthy Church Systems
Becoming a Better Spouse and Parent
Improving your relationship with your Sr. Pastor and other staff
Fulfilling Your Calling as a Minister
Stress Management and Emotional Strength
...And much more!
It's about a comprehensive approach to life and ministry.
The Renegade XP is not like my other coaching network (I'll continue to offer that year-long network that is focused on the 8 Church Systems from an Executive Pastor perspective as an advanced coaching opportunity – you can find out more here: www.ChurchLeaderInsights.com/XPCoaching.
This network is about a lifestyle that honors God, advances the Kingdom and models Biblical priorities – and I can offer it to you for at the greatly reduced rate of just $99 a month after that.
CLICK HERE TO BECOME A FOUNDING MEMBER FOR JUST $49
The Renegade Executive Pastor Coaching Network is a monthly MEMBERSHIP that includes:
The Renegade Executive Pastor LIVE MONTHLY UPDATE AND LEADERSHIP BRIEFING. . At the heart of the network is a monthly update and briefing from me via LIVE Conference Call. This monthly "pastor to pastor" call (which will be recorded on MP3 for your library) will be a personal, practical, packed-with-content training where I will challenge you, enlighten you, equip you and guide you to maximize your next season of ministry.

By being part of our Monthly Briefing Calls - you'll always be one step ahead in your planning and fully inspired and equipped to lead your worship ministry at the highest level ($199.00 per month value).


Monthly Equipping Interview/Conference Call - with me, Nelson Searcy, one of our mentors, a noted author or ministry leader - previous interviews include Steve Stroope, Larry Osborne, Patrick Lencioni, Tim Stevens and more. Listen live when you can, and you'll receive an MP3 recording each month ($195.00 per month value).


Private Call-In-Hours where you can talk directly to me and we can discuss anything going on in your church.


FREE Church Growth Champions newsletter, featuring pioneers of church growth and evangelism to inspire you and your ministry.

NEW - Monthly Book Summaries for the duration of your membership. Your Renegade Executive Pastor Coaching Membership includes a complimentary subscription to the leading executive summary service for pastors for no extra charge - that's 30 book summaries per year ($379.00 per year value).


FREE "Growth Points" Newsletter written by Church Growth expert Dr. Gary McIntosh. You will be able to keep up with the latest research and learnings on church growth and church health.


RESTRICTED ACCESS Online Membership Site/Blog/Resources ($99.00 per month value). You'll have instant access to all your Renegade XP benefits, documents, recordings, etc. in your online Renegade XP hub.


Continually Updated RENEGADE XP DOCUMENTS AND DIRECTORY ($399.00 per month value). If there's a document that we use at The Journey or that is shared by someone else in the network (and I think it's helpful) I'll share it with you.


Members-Only 30% DISCOUNT on all Renegade XP or Church Leader Insights Resources ($245.00 value).


FREE Webinar Access to all Church Leader Insights and Renegade XP Webinars ($197.00 per month value).


NETWORK ONLY rates on Coaching Networks and Advanced Coaching Networks ($148.00 per month value). As a member of the Renegade XP Network, you'll be able to enter the 12-Month Executive/Associate Pastor Coaching Network (where you become an expert in the 8 Church Systems from an Executive/Associate Pastor perspective).


Lowest Event Registration Rate for all Church Leader Insights and Renegade XP Events ($100.00 per month value), including upcoming Renegade Pastors Conferences and Church Systems Bootcamp.


$595.00 SHOPPING SPREE Gift Certificate upon completion of your sixth month in the Network (99.00 per month Value)


$813.20 in FREE Resources when you join today! These resources will be waiting for you in your Renegade XP Online Hub within two hours of the time you join - you can start taking advantage of these resources immediately!


But the network is far more than just the resources you receive. The focus this network provides for your ministry and the ideas and insights in your life are simply priceless.
Are you ready to be a founding member of the Renegade XP Network?
You can join for just $49 right now!
YES! Kerrick, I'd like to join the Renegade XP Network for Only $49.00!
PLUS receive $813.20 in FREE Immediate Bonus Resources!
You will be billed $49 today and $99 every 30 days after that. Your statement will show the charge from the Nelson Searcy Company.
Your Renegade Executive Pastors Network membership subscription is for ONE church. Please do not distribute these resources to any other church, organization, or individual. If you run a network, please contact us about network pricing. All materials are protected by federal copyright laws and cannot be distributed or reproduced without written consent.
If you have any questions about your membership, please email orders@churchleaderinsights.com or call 800-264-5129.
---
Kerrick Thomas
Kerrick is the Executive Pastor at The Journey Church and leads and teaches at The Journey's largest campus - The Journey NYC (locations in the Village, Upper West Side & Upper East Side). Along with Nelson - Kerrick helped launch The Journey Church in New York City in 2002 – which now has locations in Manhattan, Queens, and Boca Raton.
Kerrick has co-authored with Nelson Searcy two church leadership books - "Launch: Starting A New Church from Scratch" and "Activate: An Entirely New Way of Doing Small Groups." Kerrick leads church systems seminars all over the country and regularly leads coaching networks for Executive Pastors, Church Planters and Small Group Pastors.
www.ChurchLeaderInsights.com/XPCoaching
www.ChurchLeaderInsights.com/SGCoaching